Hi everyone, thanks for popping by today! :) I hope you're having a great Sunday.
Last Friday was I Love Yarn Day, so I thought it would be fun to showcase some yarn-related Pinterest finds today :)
1. First up, this gorgeous skein of yarn! Unfortunately, I couldn't find a store or blog link to this, but it's still worth looking at!

2. WoolWench spins the most awesome yarns, like this puffy clouds one! Be sure to check out her Etsy shop for more amazing handspun & art yarns! I actually met Suzy once (she's from New Zealand but lives in The Netherlands now) and she is truly the queen of art yarns :)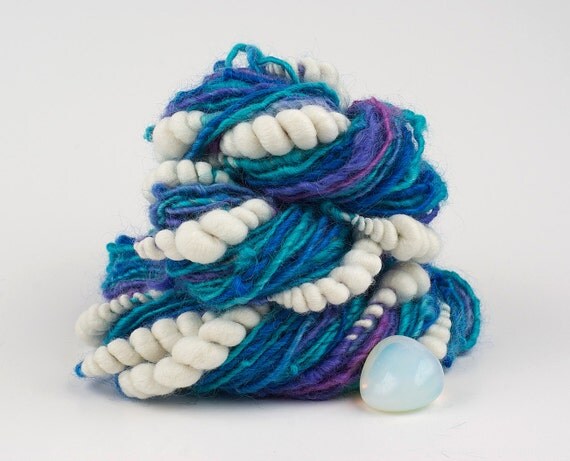 3. This was all over the interwebs a while ago and I totally understand why. Soft, luxurious, sequins; what's not to love? (perhaps the price…)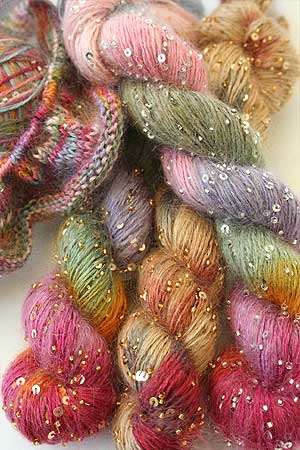 4. This skein reminds me of Christmas! The beads look like little ornaments :)

5. Last but not least; rainbow yarn! Because you can NEVER go wrong with rainbow yarn ♥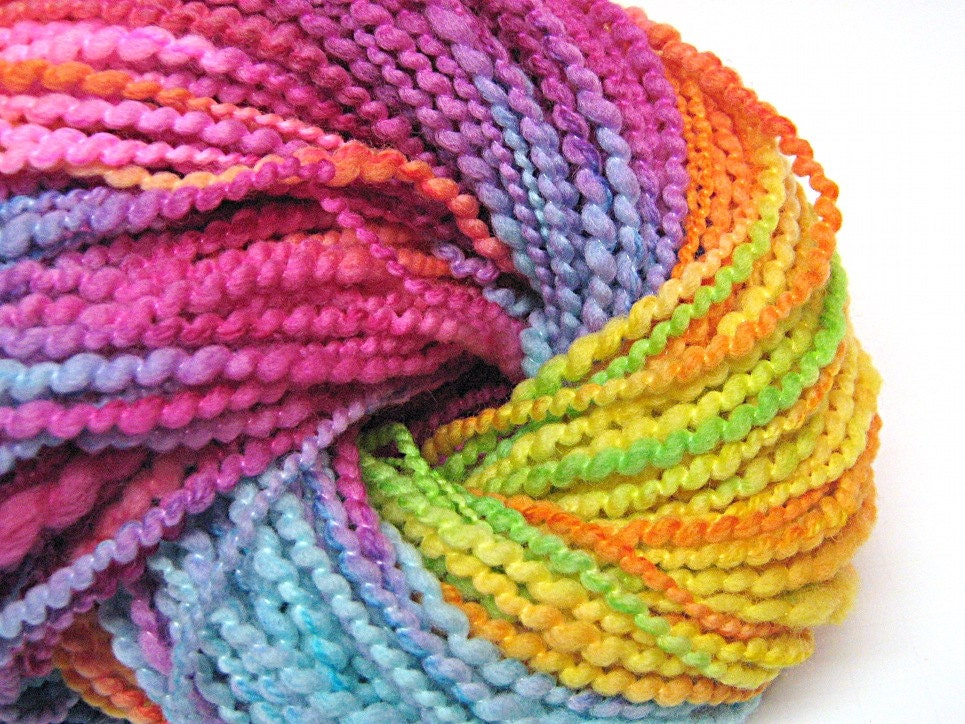 I'll be back later this week with a free pattern (yay!) and of course my weekly mandala, which I'm guessing will be very Autumn inspired…
xo,
wink